Brundall Ward by-election Tuesday 28th September 2021
Results of the by-election for two councillor vacancies representing Brundall Ward which covers the villages of Brundall, Strumpshaw, Postwick, Witton, Cantley, Limpenhoe, Buckenham and Hassingham.
Green Party 35.8% (+14.3)
Conservative 28.9% (-12.1)
Liberal Democrats 25.6% (+10.3)
Labour 9.7% (-12.5)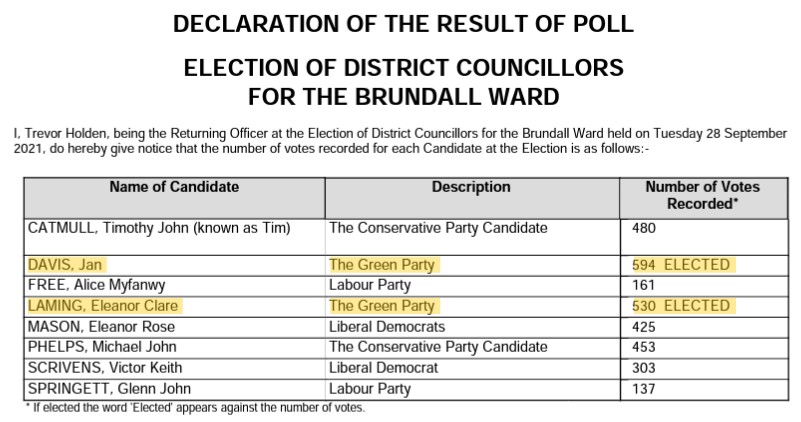 Why was an election called?
Former Conservative councillor for Brundall, Rebecca Grattan, resigned almost a year and a half after moving to work in Prague. During that time she was not able to represent her constituents in person. Another Brundall councillor, Michael Snowling, resigned due to ill-health. The resignation of the two Brundall District councillors triggered the by-election.
We will represent residents better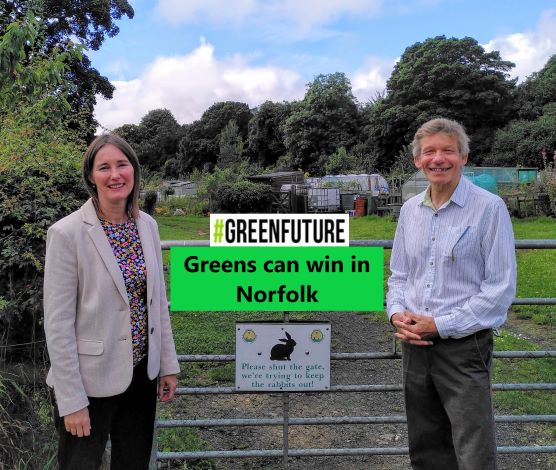 As councillors we will be on hand to represent your views and concerns. We live locally, know the area, and have experience of being town and parish councillors representing residents' views. Having worked in local government, the public and voluntary sectors we know what services are available and how to support access to them when needed.